If you're looking for my Midweek Magnolia Challenge Post, you can find it HERE
Hi
Well, Red really has settled in a treat. All my other cats love him and Orion is very proud of his new pal ...
Red is a very busy kitten, he spends lots of time playing and chasing anything that moves !!!!
Of course, this means he has to spend time re-charging his batteries...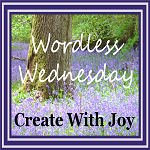 Thanks for stopping by today.
Hugs
Penni
X